Ascundeți opțiunile de filtrare
Reclame premium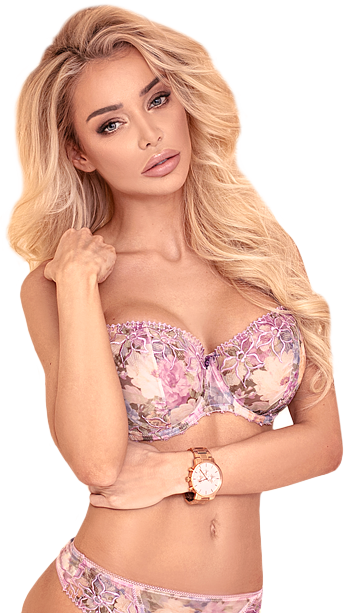 Doar pentru Adulți!
Acest site conține nuditate, conținut sexual explicit și limbaj adult . Trebuie accesat numai de persoanele care au vârsta legală în locația fizică de unde accesați site-ul. Prin accesarea acestui site, ne-ați prezentat faptul că sunteți de vârstă legală și sunteți de acord cu Termenii și condițiile noastre. Orice utilizare neautorizată a acestui site poate încălca legea statului, federală și / sau străină. În timp ce Topescort.cy nu creează și nu produce nici un conținut afișat pe anunțurile noastre; toate anunțurile noastre trebuie să respecte standardele noastre de vârstă și conținut.
Topescort.cy are o politică de toleranță zero pentru pornografia infantilă sau pentru minorii care publică sau utilizează site-ul nostru. Sunt de acord să raportez orice servicii ilegale sau activități care încalcă Termenii de utilizare.
De asemenea, sunt de acord să raportez autorităților competente exploatarea suspectată a minorilor și / sau a traficului de ființe umane.
Acest site folosește cookie-uri. Prin continuarea accesării acestui site, sunteți de acord cu folosirea cookie-urilor noastre.
Shemale escort services in Limassol
Here you will find the best shemale escorts for escort services in Limassol with 20 shemale escorts in Limassol. Paid sex dating with high class shemale escorts to fulfill your sexual fantasies and fetish desires. The escorts in Limassol provide fetish escort services, such as cum in face, cum in mouth, cum in mouth cum swallowing, lesbian show, soft SM, anal sex, peeing, rimming, role play, group sex, deep throat. Some of these escorts in Limassol are willing to play all kinds of fetish games with you, such as dressing as a secretary, baby doll, latex or wearing high-heeled shoes, underwear with nylons and stockings. Browse the many shemale escorts on this page, where you will find all the information you need to choose the most beautiful escort in Limassol. If you are in Limassol, please contact the escorts for free. If you're looking for a luxurious, skilled and incredibly hot escorts, you've hit the jackpot, because these escorts in Limassol are here to make your night unforgettable, so call them! Would you like an unforgettable escort date in Limassol to relax with high class escorts? If so, there is no better place than this escort guide, where you can meet the hottest shemale escorts in Limassol and fulfill all your sexual desires. Since we have a lot of shemale escort reviews Limassol, we are sure you will always find the escort of your dreams. Enjoy the perfect shemale escorts in Limassol with the best high class shemale escorts in Limassol.
Shemale & Transsexual Escorts Explained
Shemale is a word used to describe a transgender woman that is both pre op and involved in the industry of adult entertainment. Like other terms associated with transsexuality, shemale may be considered offensive by some transsexual escorts and will almost always be unwelcomed as a descriptive term of someone who is not involved in escorting, modeling or pornography. We stress that the best way to educate people is to help them understand what might and might not be offensive, so we do our best to cover every phrase possible in order to help members of the transgender community bridge the gap. We support transgender women and believe that the word 'shemale' should not be deemed as offensive as it can help avoid ambiguity around the transgender entertainment industry. Almost all of the transgender individuals working in the escort industry are technically defined by the word 'shemale', in that they still have a penis and have undergone surgery to augment their breasts. It is an expectation of clients that shemales still have a penis instead of a post operation rudimentary vulva. If a transgender escort has undergone gender reassignment surgery, the phrase 'shemale' is best to be avoided as it may lead to a misunderstanding between a client and their companion. This website is known for their hot shemale escorts in Limassol.